The Hart museum will remain closed until further notice. The County approved a motion to begin negotiations to transfer ownership of William S. Hart Park and Museum to the City of Santa Clarita. Learn more. NHMLAC is currently accepting applications to volunteer at the Natural History Museum or La Brea Tar Pits and Museum. Visit nhm.org/volunteer to apply!
 
---
Bring to life the fascinating Hollywood legacy of William S. Hart for museum visitors! Join the team at this wonderful, eclectic home, and become an expert in the life of the museum's namesake.
Museum Tour Volunteers guide the public through the house engaging visitors with the story of William S Hart, his legacy, and personal collections which all tell the story of the Old American West.
Education Outreach Volunteers bring our museum to the community. The Hart Museum partners with Santa Clarita Valley elementary schools to bring hands-on education programs into the classroom. 
Gift Store Volunteers support the Trading Post, the Friends of Hart Park Gift Store. They not only facilitate sales of the shop's merchandise, but also act as ambassadors to the park and museum by assisting visitors with way-finding and planning their day.
Crafterday Saturday Volunteers engage our younger visitors with educational craft activities relating to the history of the American West.     
Special Events Volunteers also assist with special programs, projects, and events as needed.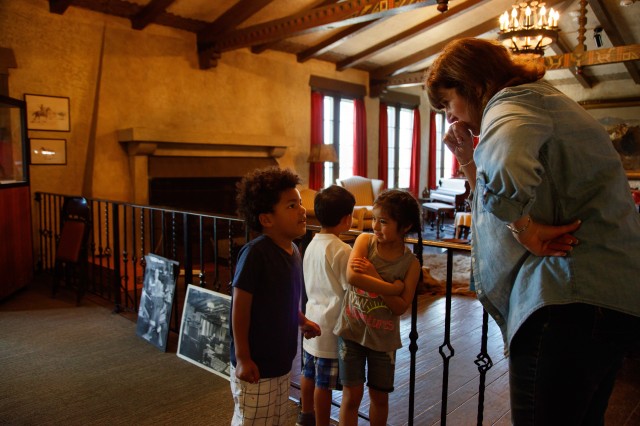 Being a volunteer at the William S. Hart Museum opened up a world of opportunities